Ice age development
The Brohmer and Helpter mountains are part of the Rosenthal terminal moraine. The traces of the birth of this landscape are visible to this day.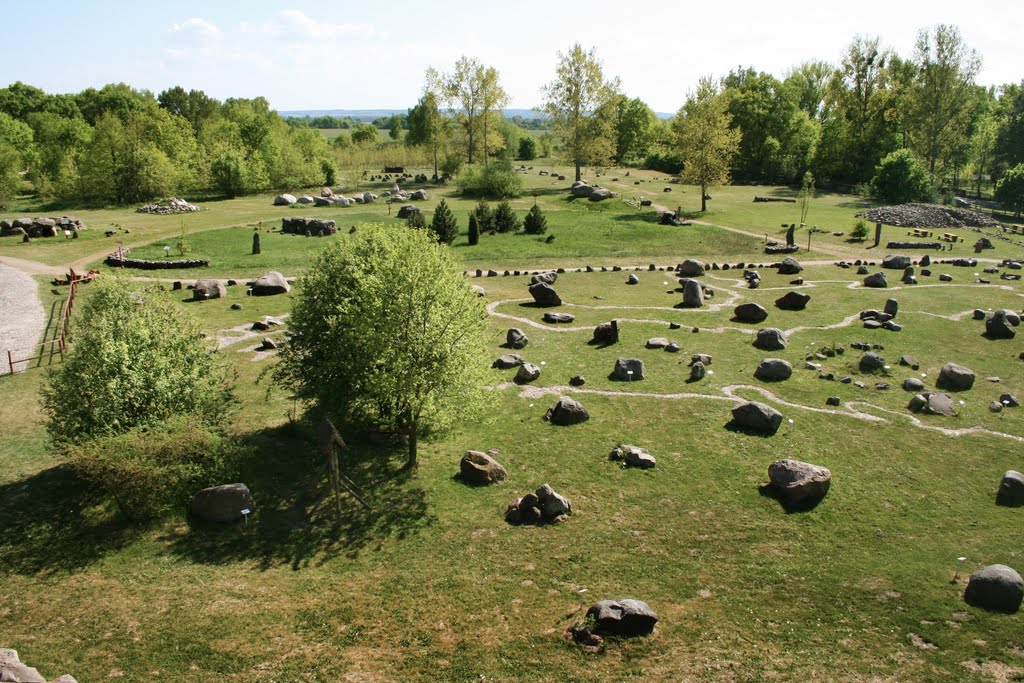 The region emerged around 13,700 years ago, when giant glaciers from the north pushed south under very high pressure. Predating glacial material such as sand, rubble and ice was raised and overthrown. The land is now part of the geopark of the mecklenburg-west pomeranian ice age landscape.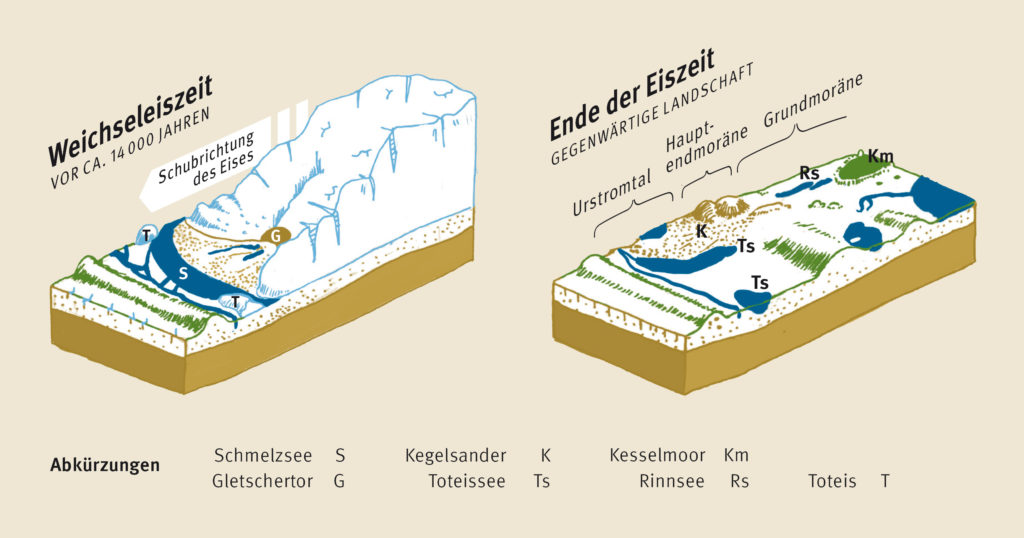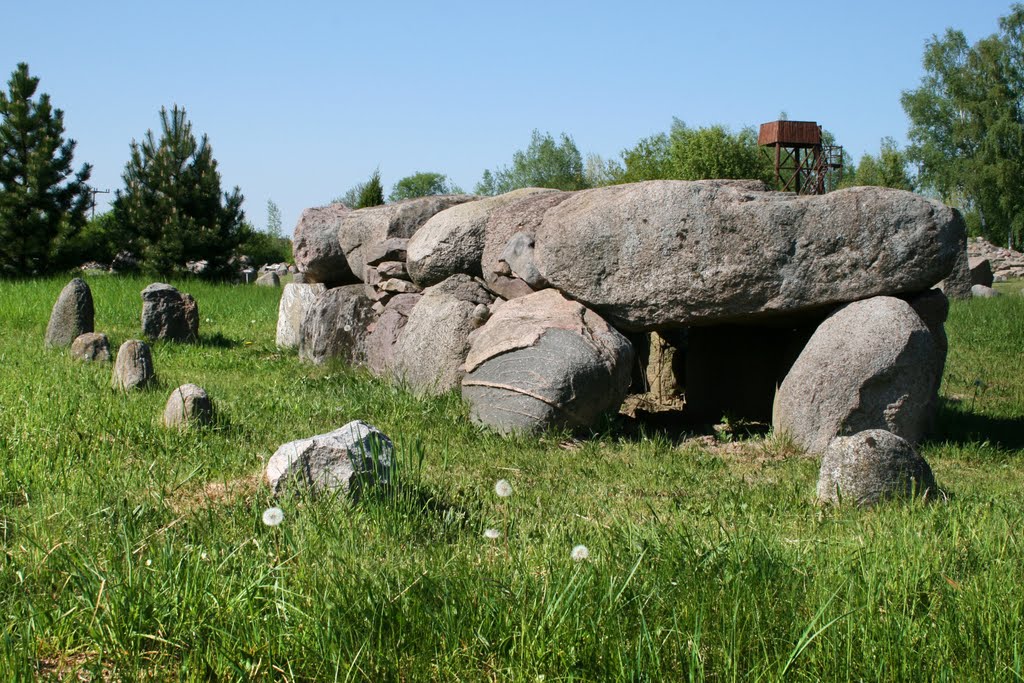 In a valley east of Mount Schanzenberg lay the most important gate to the Brohmer Mountains. The emerging meltwater created a channel in the foreland in which lake Dementia lies these days.
Other interesting remnants of the ice age can still be seen today: Located in the town of Schwichtenberg, the largest boulder garden of Mecklenburg-West Pomerania exhibits more than 1200 boulders, some of which show clear traces of their long journey in the ice from Scandinavia. So-called Kesselmoore (kettle bogs) which formed after dead ice (rigid glacier ice) melted can also be viewed near Matzdorf and Rosenthal.
Every now and then all across the region, the visitor will come across signs informing about the traces of the Ice Age. Keep your eyes open.
Further information:
www.eiszeitroute.com
In Neubrandenburg you can see a 1.8 m long, 1.2 m wide and 1 m high boulder – the "Brohmer Egg". The stone is located on Pontanusstraße near the former Franciscan monastery and is under nature protection.