Gehren
Sprawling woods invite pleasant walks, rigorous hikes and jolly bike tours through nature.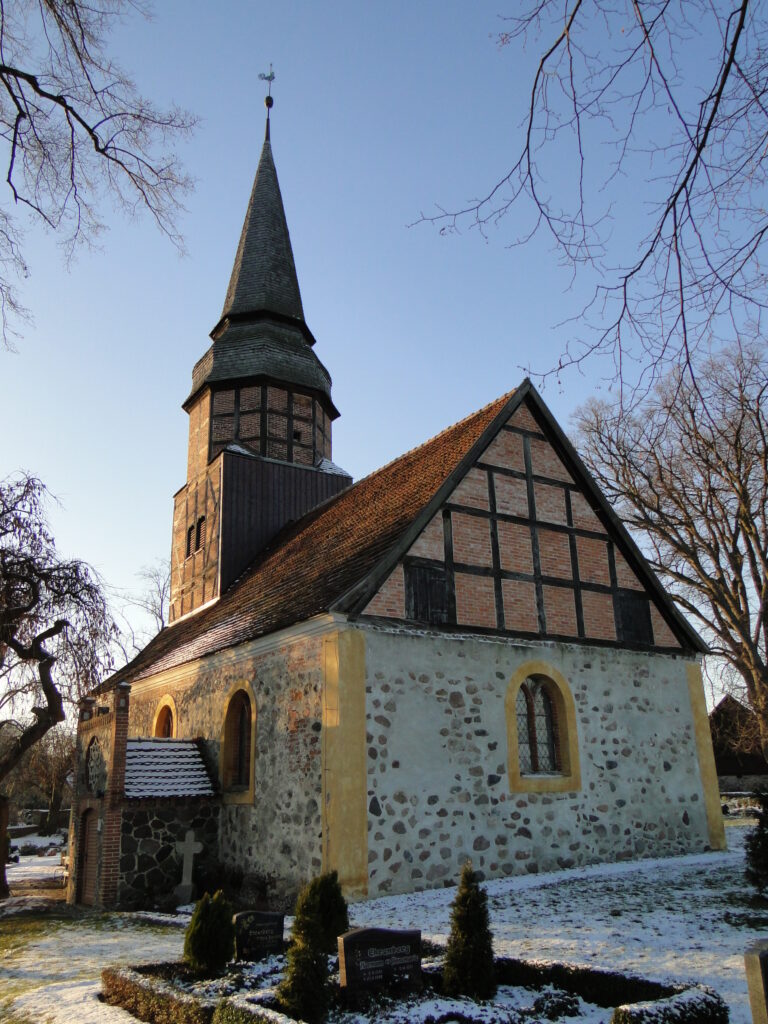 Gehren lies at the heart of the Brohmer Berge nature reserve, approx. 14 km north of Strasburg.
Haus Wildtierland – country hostel in Gehren is located in this delightful landscape with its rich flora and fauna. For many years, school classes and interested nature lovers and tourists have found a wide range of courses, seminars and leisure activities here.

The facilities at the hostel Gehren include a volleyball field, streetball court, giant outdoor chess board, mini golf course, bowling alley and table tennis. Bicycles are available for hire. The cycle route Oderhaff-Tollensesee is perfect for all day bike tours. The changing landscapes ensure lasting impressions.

Since 1998, the German Foundation for Monument Protection has supported restoration work on the village church in Gehren together with the Hilde Hillesheimer Foundation. The rectangular building made of field stones was extensively rebuilt in the 18th century. The west tower, a half-timbered construction above the gable, also dates from this phase. Inside the flat-roofed church the baroque furnishings have been preserved, including the pulpit from the first half of the 18th century, the altar from 1776, the choir stalls and the organ gallery.