Fuchsberg (Fox Mountain)
Enjoy a panoramic view of the landscape of the Brohm mountains and relax at the Schmiedegrundsee.
Contact
17335 Strasburg (Uckermark)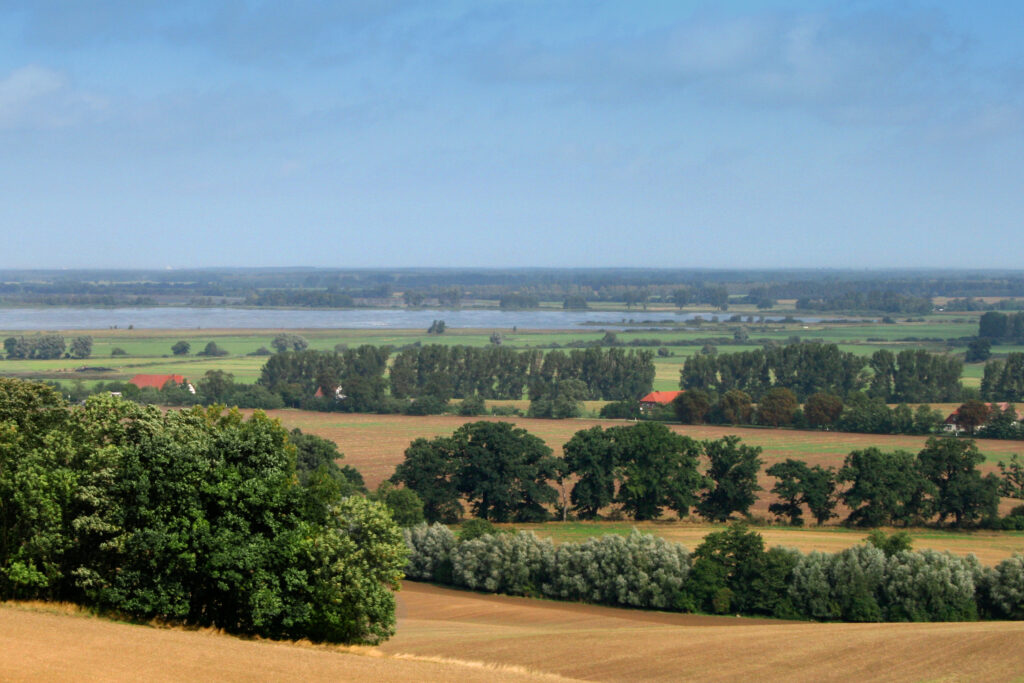 From the Fuchsberg, you have a good view over the Galenbeck lake and with good visibility you can see as far as Ueckermünde, Anklam and even Wolgast.
One way of getting to the Fuchsberg is via the town of Gehren, which is known for the Wildtierland, where you can also stay overnight. Across the village following the main road, drive or hike the road into the Brohmer Hills and after a short while you come to a rest area from which the ascent begins.
After some effort and a few minutes of strenuous walking, the hiker stands in front of the viewing platform.
 
The second tour to the Fuchsberg leads through Neuensund (see signs at the end of the village).
 
The Schmiedegrundsee in Neuensund is a quiet bathing place to relax, but is also designated for fishing – eel, perch, pike and  carp can be found here.