Gutshaus Brohm (Brohm Hall)
The manor house was built in 1713 as a single-storey building with a half hipped roof.
Contact
Brohm, Friedland, Deutschland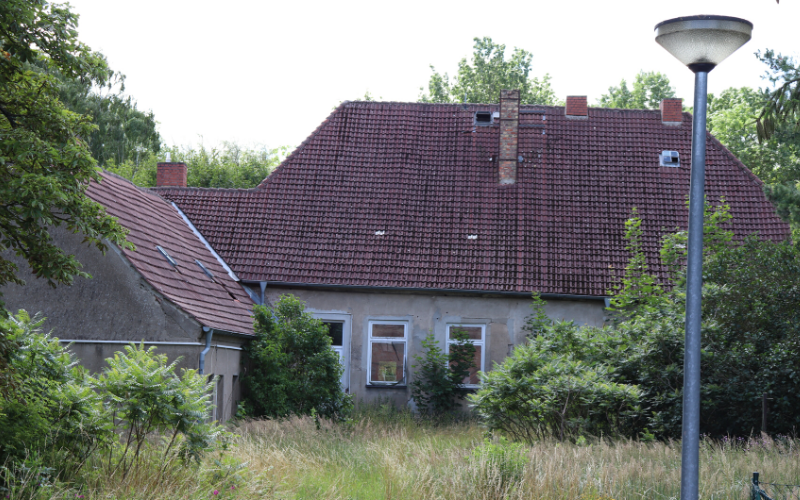 Later, the building was rebuilt and expanded to the accommodate the needs of the residents. In 1846, Adolph Friedrich Carl von Oertzen along with his cousin Wilhelm von Oertzen and his brother-in-law Georg von Rieben acquired properties in Brohm, Cosa and Heinrichswalde.
In 1848, Adolph Friedrich received the lion's share when he won Brohm Hall and the surrounding properties in a raffle and subsequently rebuilt the manor house again and again.
Of the original building dating to the first half of the 18th century, only the right half remained when Georg Hennig Ludwig Carl Eugen von Oertzen inherited it in 1890 at the ripe age of 6. But he would not be able to enjoy his wealth for long. He died in 1931, as one of the most famous patients of the Strelitzer Domjüch insane asylum.
After an inheritance dispute in 1942, Brohm fell to Hans Christoph von Oertzen who left it in 1944. After the war, several families lived in the manor house, which also served as the seat of the local council. Today, the house is owned by the municipality and used as a private residence.