Gutshaus Altwigshagen (Altwigshagen Hall)
What two world wars and the cold war could not destroy, slowly fell to decay over the last three decades
Contact
Altwigshagen, Deutschland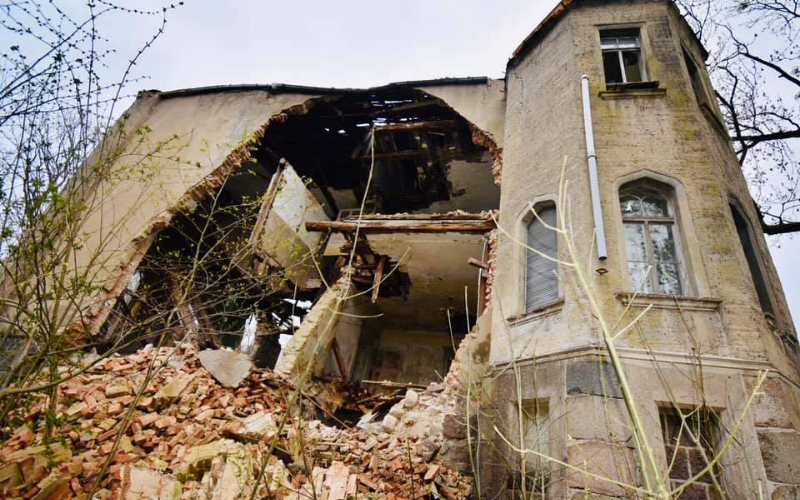 Altwigshagen, founded over 700 years ago as a knights' estate, is the oldest parish in the Torgelow-Ferdinandshof municipality. The former fiefdom was first mentioned as early as 1333 as "castrum der Schwerine" (fortress of the von Schwerins). By swapping some properties in Pomerania, the von Borcke family eventually came into possession of the estate. Around 1900, Hugo von Borcke had the now crumbling building built in the English Tudor Gothic style, on the foundations of a pre-existing building.

What two world wars and the cold war could not destroy, slowly fell to decay over the last three decades.

In 1994/95, the mayor's office as well as the last inhabitants that had lived in the manor since the end of World War II moved out and the estate was sold. These days, it is privately owned, but due to extensive damage to the structure and lack of renovation measures is likely to be left to decay.

Nestled into the beautiful landscape of the northern edge of the Friedländer Großen Wiese (Great Friedland Bog) and with its 15 hectares spanning picturesque lake, the lost potential of the estate and the village is a tragedy.