Gutshaus Galenbeck (Galenbeck Hall)
The castle in Galenbeck was first mentioned in 1277.
Contact
Galenbeck, Deutschland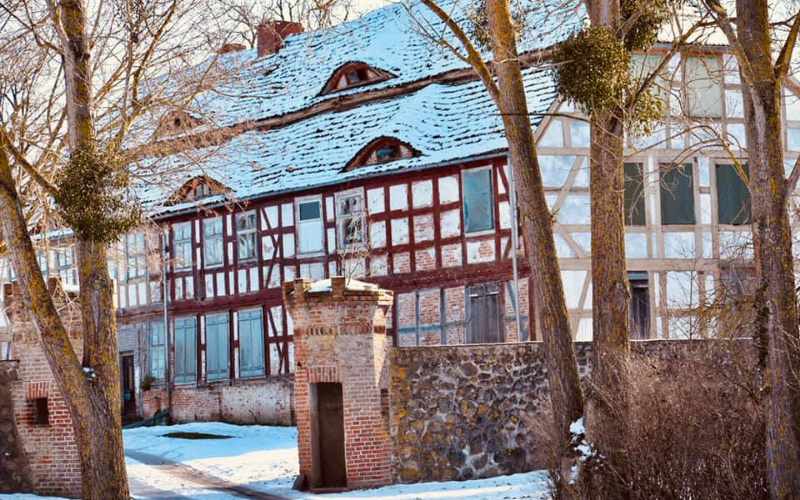 Destroyed in the Thirty Years' war, only the ruins of a tower and the excavated foundations of former buildings still bear witness to the once impressive medieval fortress.
 
A hall was erected just opposite at the beginning of the 18th century, and extended fifty years later. The building now has two storeys and is crowned by a hipped mansard roof with the for the region typical eyebrow dormers.
 
From the end of the 14th century to the end of World War II in 1945, the Galenbeck estate was in the possession of the aristocratic von Rieben family, then refugees and exiles moved into the house.
 
Later, a Konsum (general store and supermarket in the GDR) was opened on the ground level. Today, the listed monument is in private hands and is slowly being restored.
 
And right there, just in front of the hall is the new stork nest. We shall see if time will bring white storks as well.