Gutshaus Salow (Salow Hall)
The older part of the Salow manor house was built in the second quarter of the 18th century.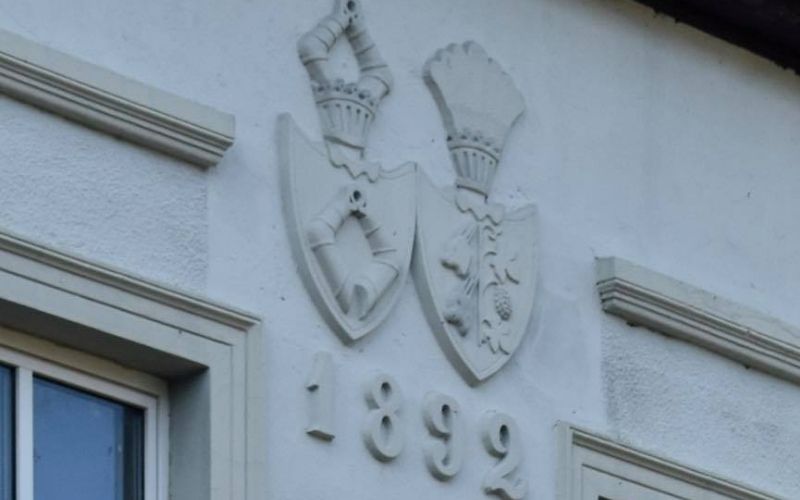 The oldest part of the manor house was erected in the middle of the 18th century, as a single-storeyed plaster building with a high mansard roof.
 
Principal builder was owner Friedrich von Hahn. In 1779, his grandson took over management of the estates. One year earlier, Salow was leased to Karl Hermann Runge.
 
In the course of the bankruptcy of the von Hahns, Runge had to give up his tenancy.
 
The property was sold to Wilhelm Friedrich Werner von Oertzen-Lübbersdorf. His heirs extended the manor in the 19th century, a massive two-storey wing at a right angle.
It was partially rebuilt in 1892 by Georg von Oertzen, a tower was also added.