Schloss Zinzow (Zinzow Castle)
You can spend the night and celebrate in the well-preserved castle.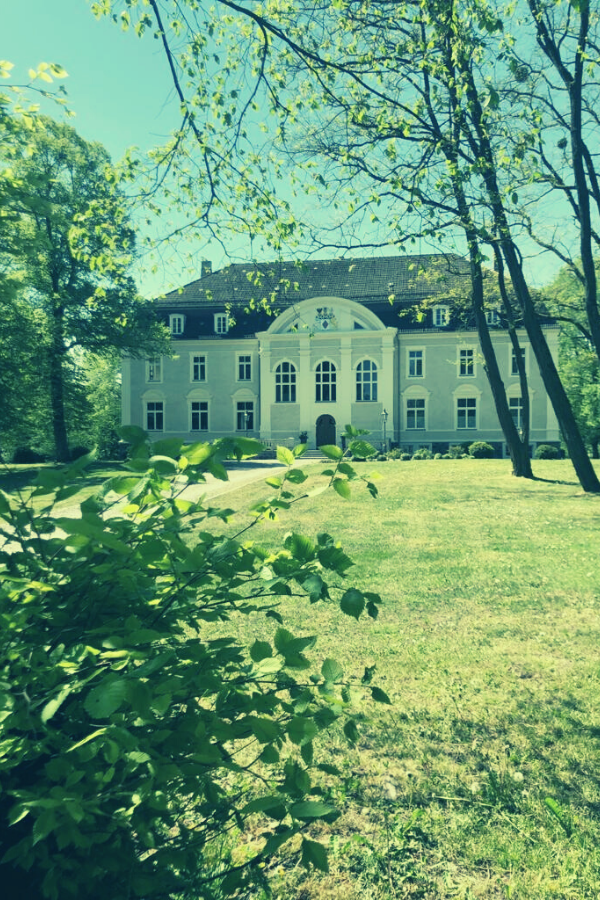 The neo-baroque manor house was erected by Count Maximilian M. Georg of Schwerin (1872-1934) in 1907. The estate facing side is dominated by three massive arched windows under a rounded gable. It is crowned by the coat of arms of the von Schwerins.
 
Inside, the entrance hall impresses with a crested fireplace and a two-flight staircase supported by pillars original to the house. Through a stuccoed garden salon with coffered ceilings, over the terrace and down a grand staircase, one reaches the 14 hectares spanning landscape park. It is perfectly suited for walks through meadows and under old trees along meandering paths.