Klein Luckow
Klein Luckow is embedded in a picturesque terminal moraine landscape at the outermost tip of the Uckermark.
Contact
Klein Luckow, 17309 Jatznick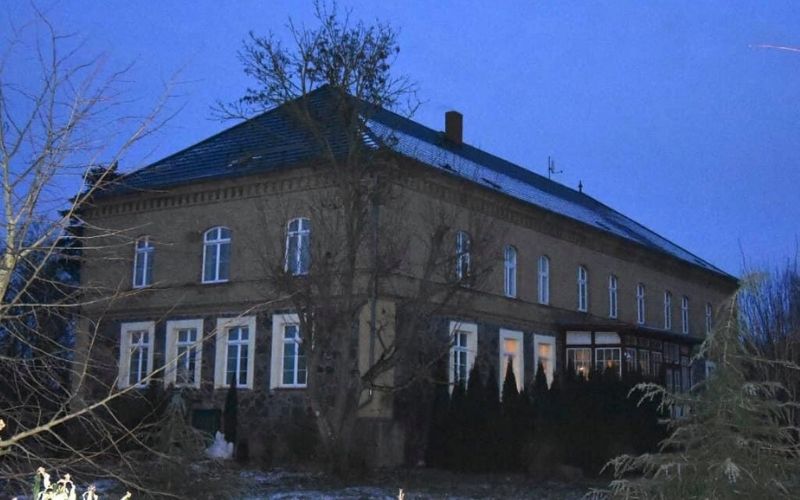 Klein Luckow was first mentioned in 1375 as "Lukow Minor". Today, the village is home to 220 people and up to 500 cows.
For centuries, village and surrounding lands were owned by the von der Dollen family, whose origins can be traced back continuously to Joachim von der Dollen (†1583). According to a report in 1861, Klein Luckow consisted of 19 dwellings, 231 residents, 3 public and 42 agricultural buildings. The then already existing manor house was expanded and rebuilt in the middle of the 19th century in the neo-renaissance style. These days, it is privately owned.
The two-storeyed, ten-axis rectangular building with hipped roof measures an impressive 30 x 12.5 metres. On the southern façade, the brick buildings has a half-timbered veranda.
Most famous son of Klein Luckow is world renowned boxer Max Schmeling (1905-2005), who was born to farm workers Max and Amanda as their second child. The family moved to Hamburg in 1906, where his father found work as helmsman for the Hamburg-America line.
On the occasion of his 99th birthday, Schmeling was bestowed honorary citizenship of his birthplace. The house now is a small memorial dedicated to the legendary sportsman, the only German world champion to win in all weight classes. It is always worth a visit, a brief call to +49 171 7580150 will open its doors to private visitors.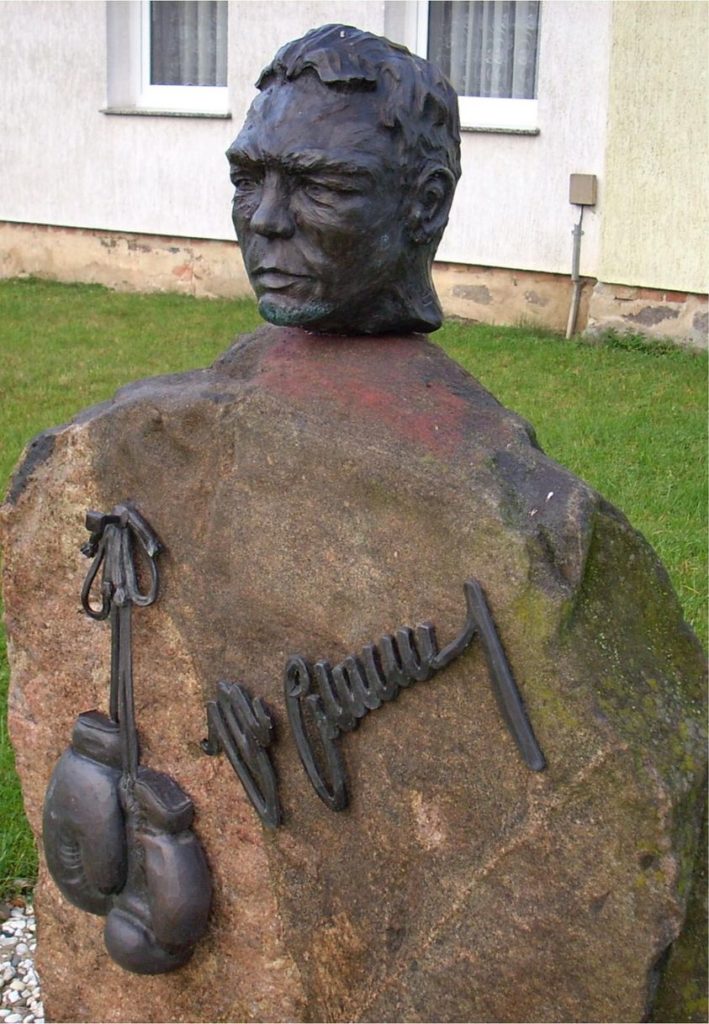 To the south of the village is the Katzensee (Catlake), which has not yet been developed for tourism. North of the parish lies the Lusthausberg, a 71m hill rising over the region of the Brohmer Berge.