Slavic rampart
Take a break on the old castle mound and enjoy the view over the rolling landscape of the Brohmer Hills.
Contact
Burgwall 2
17335 Strasburg (Uckermark)
Tel: 039753 25288
Tel: 0171 2682967
http://burgwall.com/
Opening Hours
Di – Fr: 11 – 14 / 17 – 21 Uhr
Sa/So: 11 – 21 Uhr
Mo: Ruhetag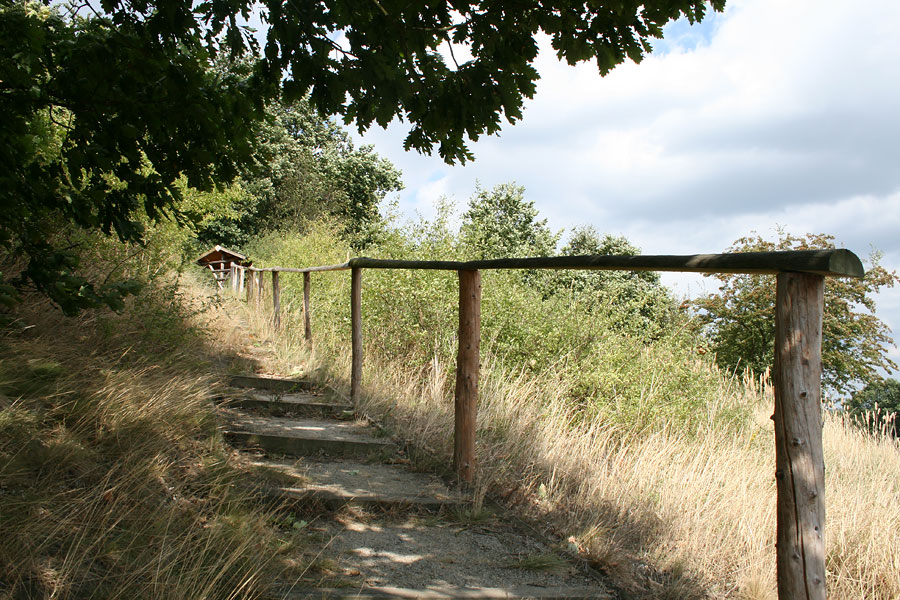 Not far from the idyllic Lake Demenz on a wooded ridge, the visitor reaches an old slavic rampart dating back to the 7th century. The highest point of this mound is the Schanzenberg (Schanzenberg Hill) at 125 metres.
The early hill fortress consisted of a small main building and two larger outer buildings, the walls of which are still visible today. The entire complex spans about 20 hectares, located right at the border of the Wilzen (also known as Veleti) tribe in the 8th and 9th century AD. In times of distress, it could house several thousand people. But around the 11th century, the castle fell out of use.

The ascent up the mound is rewarded with a wonderful view over the hinterland of the Brohmer Mountains. A rolling landscape with fertile fields, flowering meadows and forests of old beech trees are characteristic for the area.
The country inn "Zum Burgwall" right at the foot of the rampart is perfect for a break. It can also be the starting point for hikes, carriage rides, fishing tours and hunting trips. Rooms are available.
In its long history, the house from the 17th century was used as a customs station, forest management and an inn.

Over the castle wall, across Lake Dementia lie the villages of Klein Luckow, Groß Luckow and Blumenhagen. In Klein Luckow, the birthplace of Max Schmeling, his parental home has been turned into a memorial for the world famous boxer. Visits can be booked via phone (0049 3975 20716).