Studio – painting school – gallery
In the Peggy Steike estate inspector's house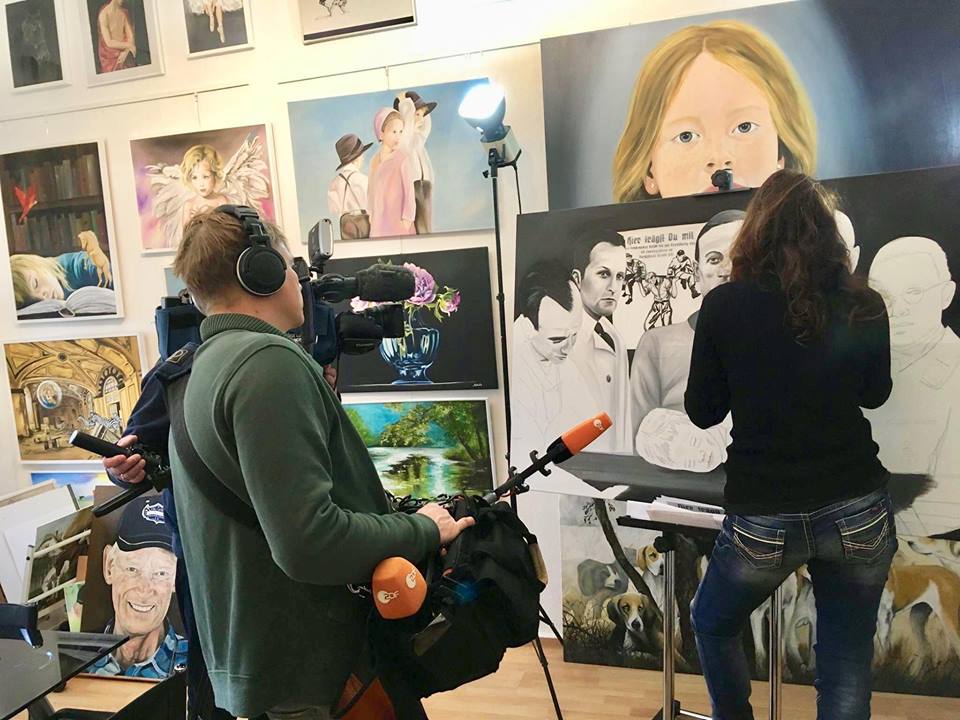 The art Atelier for political and commissioned painting and the gallery in the Gutsinspektorenhaus in Lübbersdorf near Friedland are certainly worth a visit, and not just for those interested in art.
This is where the painter Peggy Steike paints, draws and teaches.
The studio has existed since 2006, the painting school since 2011, at that time still in
Innings at Lake Ammer. In 2017 the painter moved to Lübbersdorf with her family. In addition to murals and company logos, she also creates portraits and animal portraits and landscapes on customer request. Painting courses can by those interested be visited regularly after registration.
The current dates can be found in the relevant section: www.atelier-steike.de
Atelier für politische Malerei und Auftragsmalerei
Seminare deutsche Geschichte/Holocaust/Aktion T4
Schulseminare Kunst und Geschichte
Galerie
Mal-und Zeichenschule
Gutsinspektorenhaus Lübbersdorf
Luisenstrasse 9
17099 Galenbeck
Tel: 0174-1560610
www.atelier-steike.de
www.systemrelevante-kunst.de