Gutshaus Lübbersdorf (Lübbersdorf Hall)
Over the centuries, the hall has seen many changes and extension.
Contact
Lübbersdorf, Galenbeck, Deutschland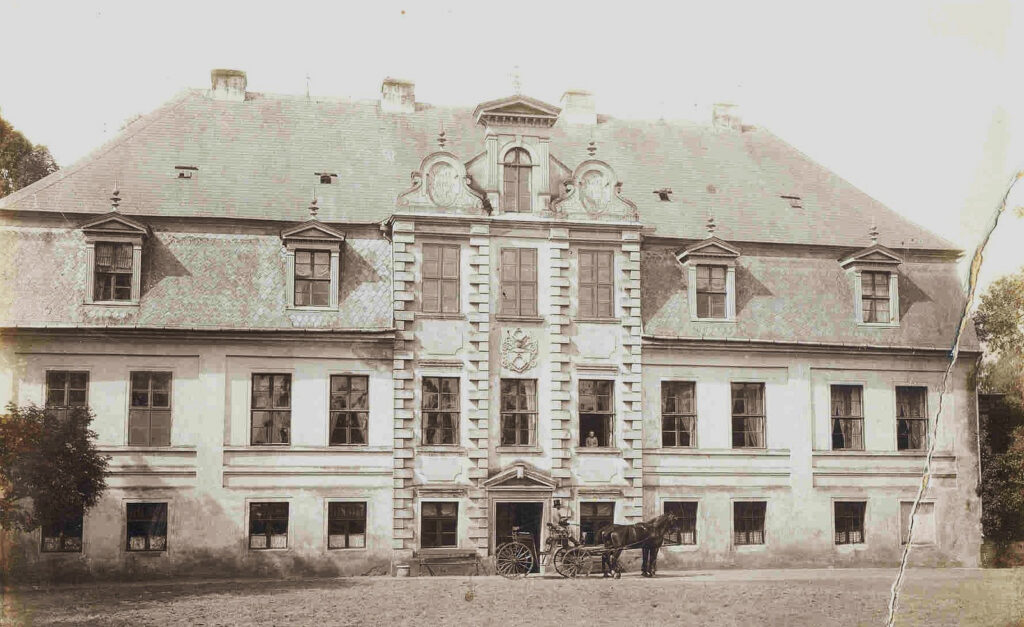 Lübbersdorf is located in the tri-border region of Mecklenburg, West-Pommerania and Uckermark. The manor house was erected for the con Lübbersdorf family over the foundations of a predating castle in the 17th century, in the then very popular Renaissance style.
The castle had been sitting there since the 14th century. As a result of the Thirty Years' War, the von Lübbersdorfs had to give up the estate and in 1694 passed into the possession of the von Oertzens. In 1927, Wilhelm von Oertzen (1883-1945) was forced to sell the land to the "Pommersche Landbaugesellschaft" (Pommeranian Agrarian Association) and the house to the German Red Cross, which has been used as a nursing home to this day.
Over the centuries, the hall has seen many changes and extension. Originally a rather simple single-storeyed house, it was given a second storey and a rather impressive triangular gable above the portal in 1839. Further renovations took place 1891 and again in 1953 after parts of the house burnt down in a fire. The park belonging to the property was laid out as an English landscape park at the beginning of the 19th century.  One of the only parts left over from the original farm estate is the smithy, a classicistic plaster building erected around 1800. Also worth a visit is the stately fieldstone church from the middle of the 13th century.