Gutshaus (Jagdschloss) Kotelow (Kotelow Hall and hunting lodge)
Where time comes to rest.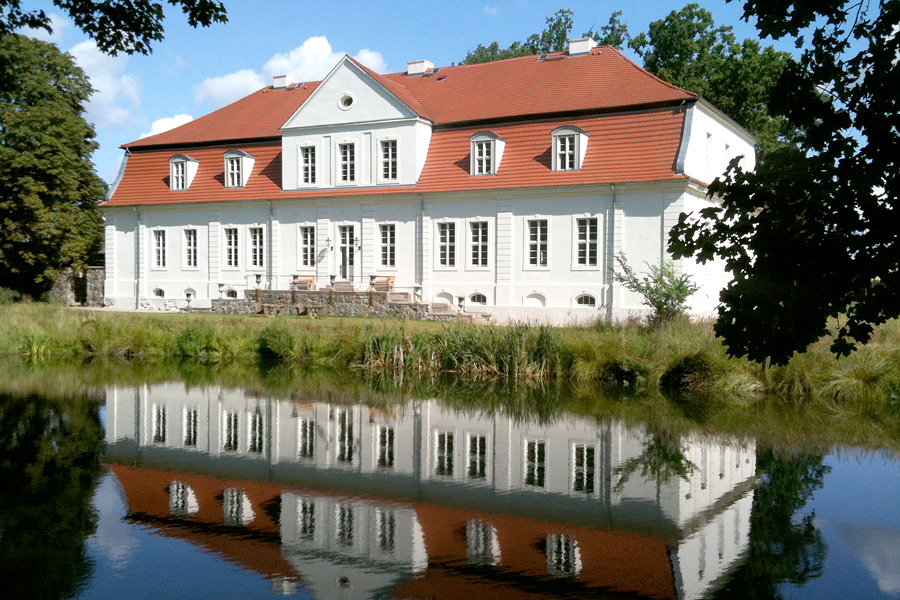 Carefree moments that will surely leave a lasting impression are promised here. As early as 1733 – the year it was built – a tradition of leisure and aestheticism took hold of the baroque manor house. It played host to many a musical soirée and political and philosophical salons. Today the house, now lovingly restored and furnished, is open to guests in search of relaxation, quiet days and long walks through an idyllic landscape. Exclusive and romantic rooms are available for overnight stays.
When furnishing the rooms particular care was taken with details such as elegant silk curtains, historically accurate colour schemes, reconditioned wood floors and clay plaster which creates an ideal room climate. The house is not only available for single travellers, but also for conferences, events, birthdays and weddings.