Guthaus Klockow (Klockow Hall)
The last owner, Erich Sassen, had to give up the property.
Contact
Klockow, Galenbeck, Deutschland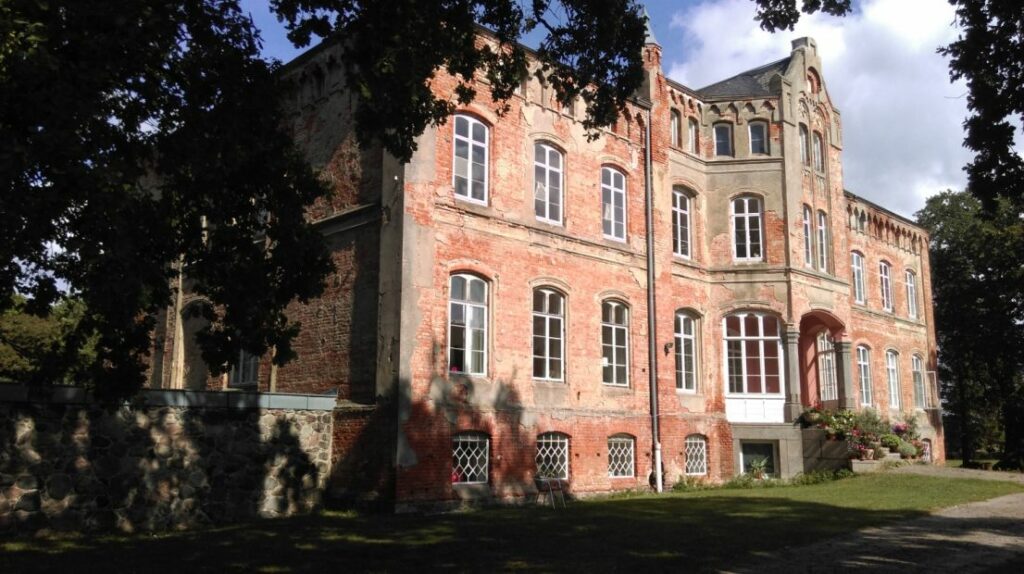 Built in 1853 after plans by Friedrich Wilhelm Buttel as a neo-gothic manor house with two storeys in a central projection, for brothers Carl and Louis von Bülow.
The von Bülows succeeded the von Oertzen family as owners of Klockow, who had to sell the property in 1838 after the death of August von Oertzen. The von Oertzens had held the estate since 1679.
But even the von Bülows did not hold onto Klockow for long. The estate passed through many owners over the years: in 1871 it was transferred to creditors of Otto von Itzenplitz, in 1884 it was sold to Ernst von Meyenn and in 1900 Adolf Burmeister, in 1914 to Henning von Oertzen-Rattey and lastly to Erich Sassen. He had to give up the property in 1932.
After 1945, the estate was home to private apartments, offices, a general store, a cultural space and even the village school. Official owner according to the land register at the time was the church. The house has been privately owned since 1992.