Herrenhäuser Putzar (Putzar double-mansion)
After 1840 the park was redesigned by Maximilian von Schwerin-Putzar.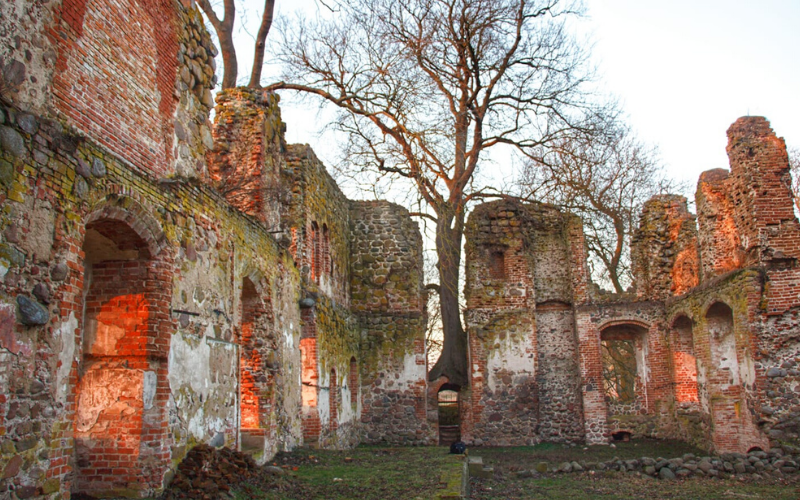 Favourite place castle ruin Putzar…

the sleepy village off the B197 has a legacy steeped in history. What a place for photoshoots, picnics or just going for a walk through the spacious grounds.

The wild and romantic parks houses the ruins of two mansions today called Putzar castle.

Located at the southern edge of the village, the estate was built in the 14th century for the Counts of Schwerin. The houses, Joachimsbau and Ulrichsbau, were built at an angle in the Renaissance style and were owned by the von Schwerins until 1945. The park was added in the 19th century, the surrounding wall of which has survived to this day.