Village on the lake Schönhausen
Discover village and lake Schönhausen in a rambling landscape of forests and meadows.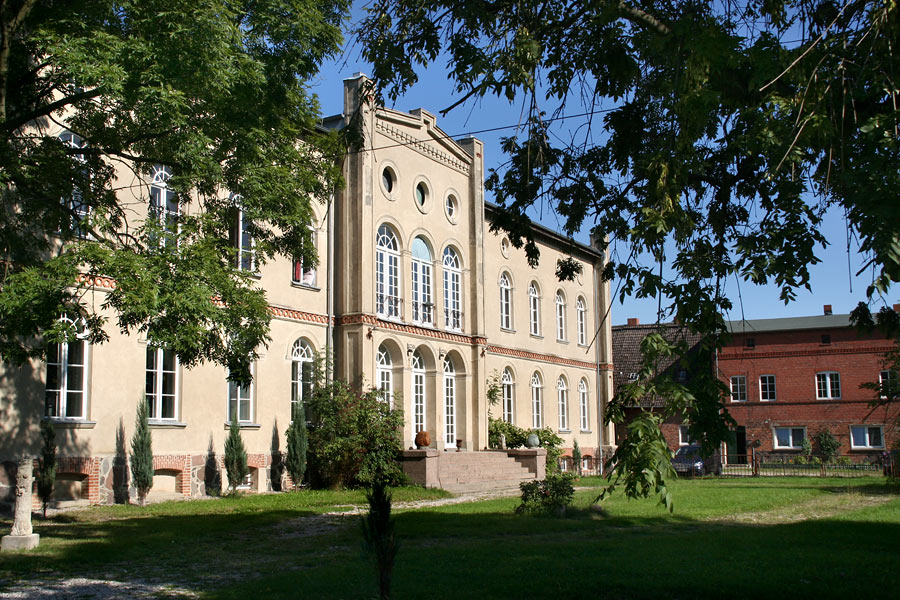 The municipality of Schönhausen lies 8 km north west of the city of Strasburg. The small pomeranian village has been shaped by the historic estate and its park bordering the lake. There used to be a medieval fort located on a peninsula until the beginning of the 17th century, meant to fortify the border to Brandenburg. In 1842, Heinrich von Michael built a manor on the foundations of the fort. The classical plaster building in neo-romantic style looks very imposing. From 1945 to 1995, the manor housed a kindergarten and a school.

Today it is privately owned and after many years of restoration is once again filled with life.
In 1925, a cellar was discovered under the "Schlossberg", a hill in the estate park. This turned out to be part of the dungeon of the former fortress, built in the first half of the 16th century.

Other sights worth seeing in Schönhausen: Half timbered village church with baroque elements and the old chestnut-lined avenue towards Matzdorf.