Gutshaus Lübbenow (Lübbenow Hall)
The grounds border a small lake in the east, unfortunately there is hardly anything left of the landscape garden.
Contact
Lübbenow, Uckerland, Deutschland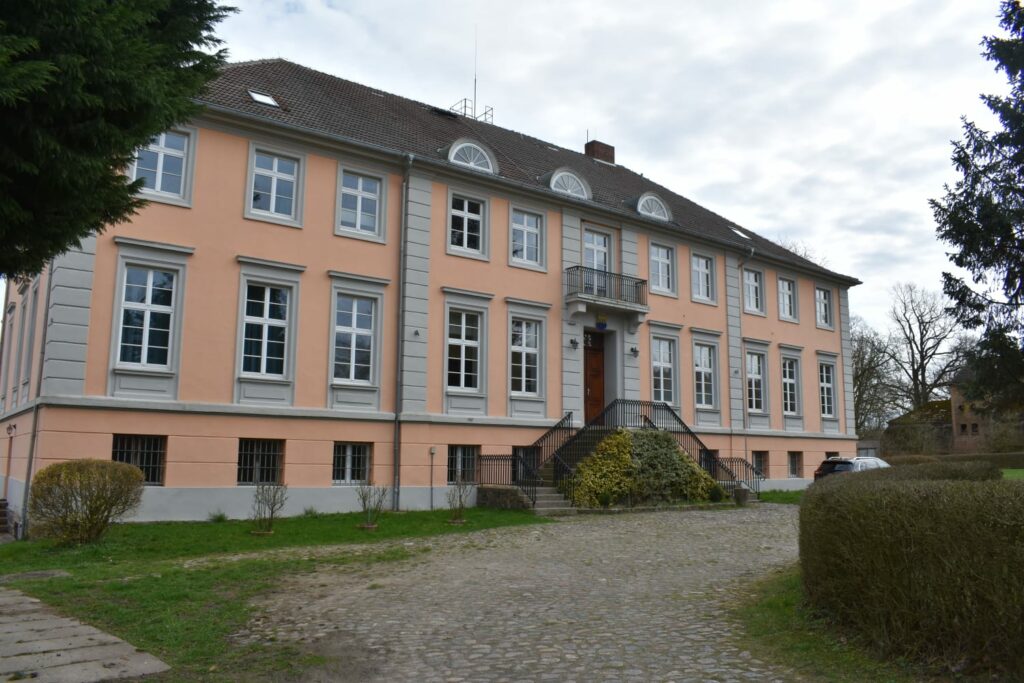 Two-storeyed rectangular plaster building in the neoclassical style built in 1738, was given its present form when it was renovated in 1840. The estate was likely established at the end of the 13th century by one Hermannus de Lubbenow, who then was a consul in Anklam.
The former farm estate in the village with its mighty stables prove the prosperity of the aristocratic owners.
Until 2004, the house has been used as a comprehensive school and since then has been turned into guest apartments.