Galenbeck
Nature reserve rich in flora and fauna, a site of pilgrimage not only for ornithologists.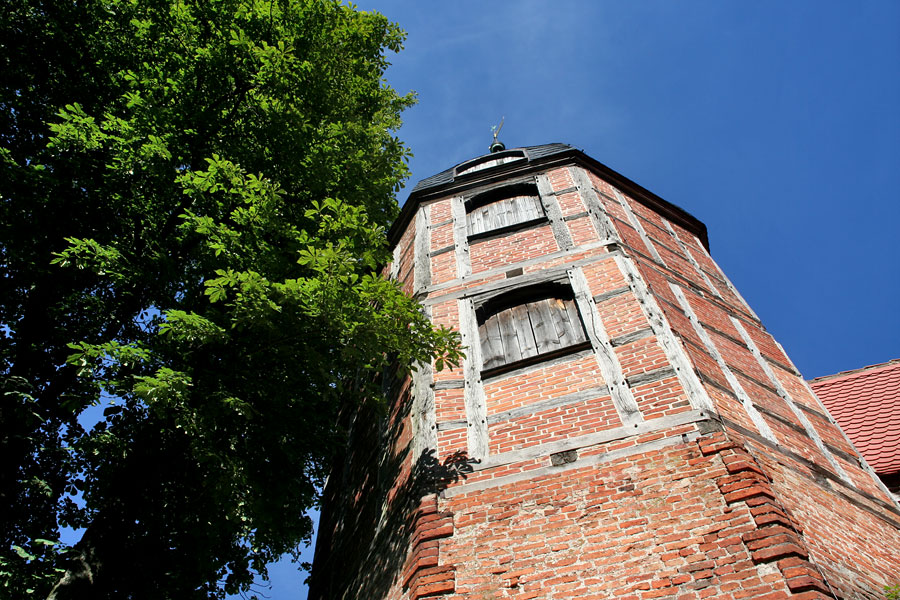 Many species of waterfowl nest on the shore of Lake Galenbeck. Rare plants can be found as well, which can be admired on a trail around the lake. A view from the viewing platform will delight not only nature lovers.
The town of Galenbeck is not far from the lake, far from the busy traffic of major roads. In the former manor park in the village, you can marvel at the only preserved dance linden tree in northern Germany. A manor house from the 18th century, an old fisherman's house and a castle ruin from the 14th century complete the picture.
 
The manor house is now privately owned and is being restored to house exhibitions in the near future. The fisherman's house, a half-timbered building, was built around 1750.
These days, a restaurant with its tranquil ambience invites you to take a break. It's especially popular with cyclists travelling along the ice age route.
 
The leaning tower of Galenbeck is one of the remaining walls of the old castle. The brick shell is 9 meters high and 9.20 meters in diameter. A nature trail along the castle grounds leads to Lake Galenbeck.
 
Due to its extraordinary biodiversity, the Galenbeck lake is one of the oldest nature reserves in Germany. Even sea eagles, bluethroats and kingfishers call it their home, but also the rare adder and fish otters can be found along its shores.
 
The legend of the Devil's Bridge
 
In the old days, shepherds had to drive their flock around the entire lake to get to the rich grassland on the northern edge. Once, when one shepherd became too tired of walking and became angry, cursing under his breath that he wished there to be a bridge over the lake. No sooner did he utter those words than a wild looking man appeared before him, offering him to build such a bridge until the rooster crowed three times the following morning. If only the shepherd would give him his soul in exchange.
 
The shepherd accepted gladly, but that evening when he had returned home he was full of regret and told his wife of the deal. She did not say a word, instead going to the chicken coop at midnight to wake the rooster. The bird thought it to be morning and crowed three times. That heard the devil, who was not finished with his work. Furious, he threw the last lumps into the water and drove away. The lumps form devil's island today, and a peninsula stretching into the lake is known as the devil's bridge.