Pasterhof Eichhorst (Vicarage Eichhorst)
Café - farm shop - pension - way of life & delicious food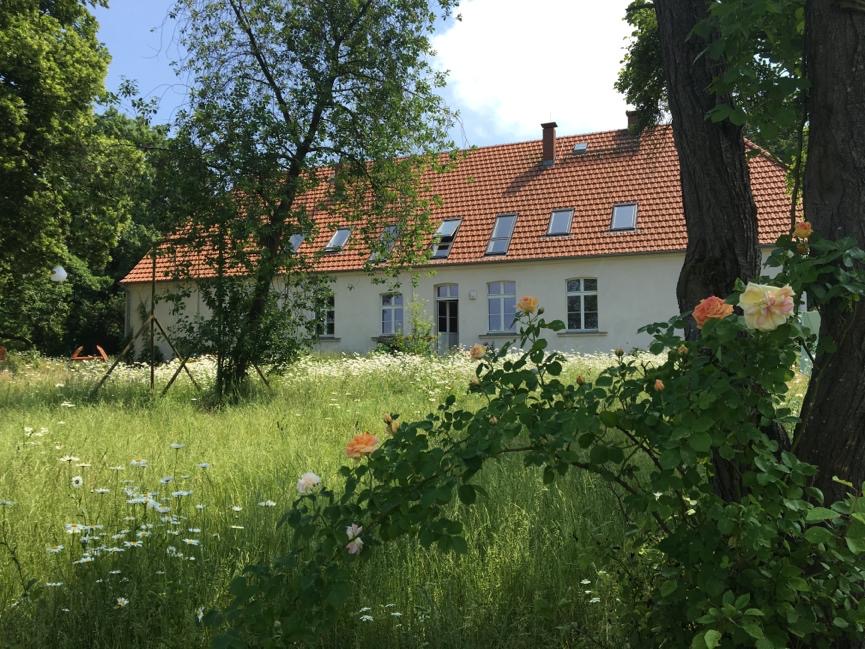 Our listed vicarage is embedded in the landscape of the Mecklenburg Lake District. Almost in every depression there is a small lake, hidden behind old trees, surrounded by rolling hills. Wide fields offer a view of spectacular sunsets and invite you to take long walks.
With us, the focus is on enjoying peace and idyll, far away from everyday stress and noise.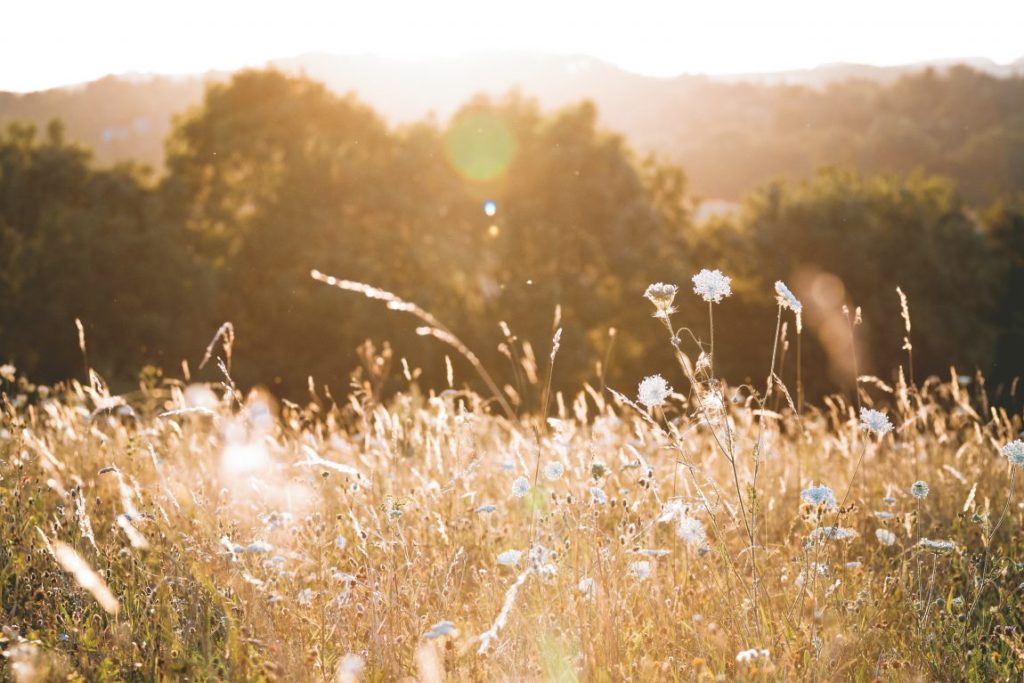 Discover the vicarage from a different perspective by walking around our house lake. Stroll through wildflower meadows, take a break on our boat, let your soul dangle in one of our hammocks. Enjoy the deceleration while watching the grazing sheep. Read a book by the water or try your hand at fishing. Keep an eye out for wild geese, cranes or eagles. Let the day end in the evening peace around the campfire.
For those of us who like to be a little more active, we are easy to reach by bike. Numerous cycle paths lead to the near and far surroundings. The Mecklenburg Lake Cycle Path almost passes our gate. Even when passing through, the vicarage is always worth a visit.
There are many ways to personalize your visit with us. Contact us.
In our farm shop we mainly sell products from our own production and from farms in the region. We grow our own vegetables, fruit and herbs in our large cottage garden. Old types of fruit in organic quality thrive on the meadow orchard. From this we produce heavenly jellies, fruit spreads and classic jams, fruit leather, syrup and liqueurs without artificial aromas, additives or preservatives, but mainly with sugar and cane sugar from organic cultivation and natural pectin.
We also provide various herbal vinegars and oils and herbs.
Treat yourself to a homemade praline with your coffee.
We get our goat cheese from the Karolinenhof goat cheese dairy. We have a selection of wild sausages depending on the season and what is on offer from the hunter.
In addition, we offer you beautiful and useful things for your home.
Planned workshops:
Wild herb seminar (collecting and cooking together)
Therapeutic fasting week
Courses on life issues (time management)
Instrument workshops
Bal folk
House Music Circle
Creative workshop
In addition, we plan culinary weekends on seasonal themes with guest chefs (only on reservation). In winter, the Friedland congregation holds a monthly Sunday service in our house.