Gut Alt Käbelich (Old Käbelich Hall)
The manor seems somehow lost and it probably is ...
Contact
Gut Alt Käbelich
17349 Lindetal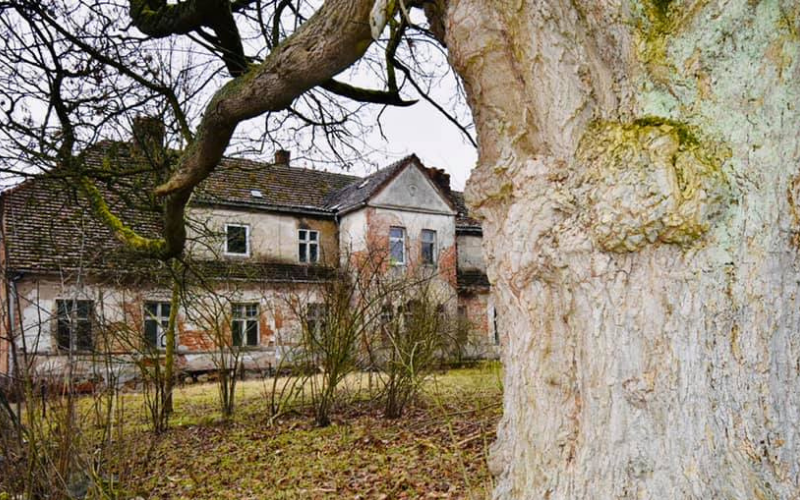 In "Cobelik" (village of the mare), which was first mentioned in 1298, we found the lost, the unexpected and the harmonious. The village itself seems cut in half by the main road.
South of the B104 is the manor house built around 1800 with its stores and stables. The neoclassical building has long been removed from the official list of protected monuments. Nowadays, people live behind the manor house in a partially renovated former farm building. "We wait for the house to collapse, demolition would be far too expensive," one resident tells us. They keep cows and sheep in the old stables. Käbelich Hall looks somehow lost and most likely is for good.
With plenty of commitment and love, the Sump family have rebuilt the premises of a former mill and one of the stables to house an exhibition about beekeeping, housekeeping, baking and husbandry. The northern side of the village is arranged harmoniously around a village church and the rectory. A school, built in 1962 is now closed and has been since 2001.
The early gothic church building from the 13th century easily towers over the houses around the village green, even without a spire. The tower roof was replaced in 1987. The bell, cast in 1589 rings three times a day, thanks to an electronic bell system installed in 2000.