Gutshaus Rehberg (Rehberg Hall)
The hall is located in the middle of the "Angerdorf" (a village surrounding a village green).
Contact
Rehberg, 17348 Woldegk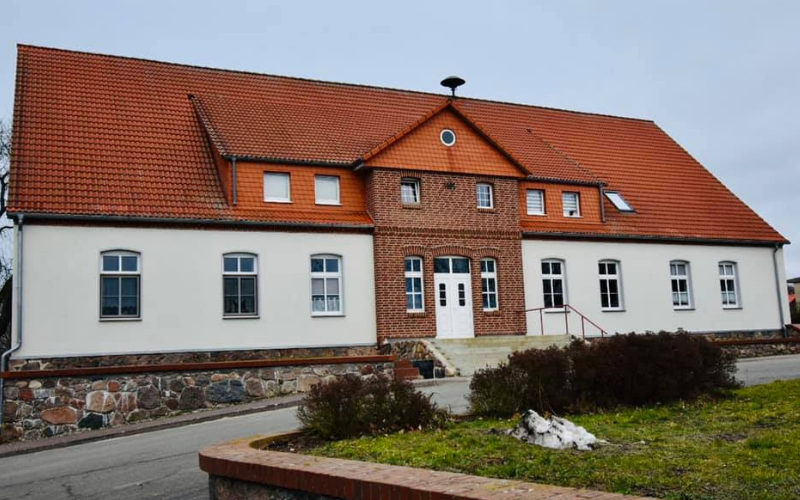 On the way to the manor house – as is so often the case on our manor house trip – we are surprised by the small traces of big historical events. We come across the uncovered remains of a 60 x 40 metre castle complex with a castle hill that was destroyed in the Thirty Years War.
The manor house stands in the middle of the Angerdorf with a village pond and ditch system.
The brick building from 1885 with a later added side wing is now owned by the municipality and used to belong to the dukes of Mecklenburg-Strelitz.
Unexpectedly, after visiting the house, we come across the topic of railroad cycling and thus the old railway line from Woldegk to Warbende. The 3.5 meter wide paved bike path, completed in 2017, runs through the beautiful landscape in the hilly Woldegk area and invites you to cycle past old manor houses, small lakes and through a breathtaking landscape shaped by the Ice Age.