Gutshaus Leppin (Leppin Hall)
The village lives up to its name to this day – Lepa, the beautiful.
Contact
Leppin, Lindetal, Deutschland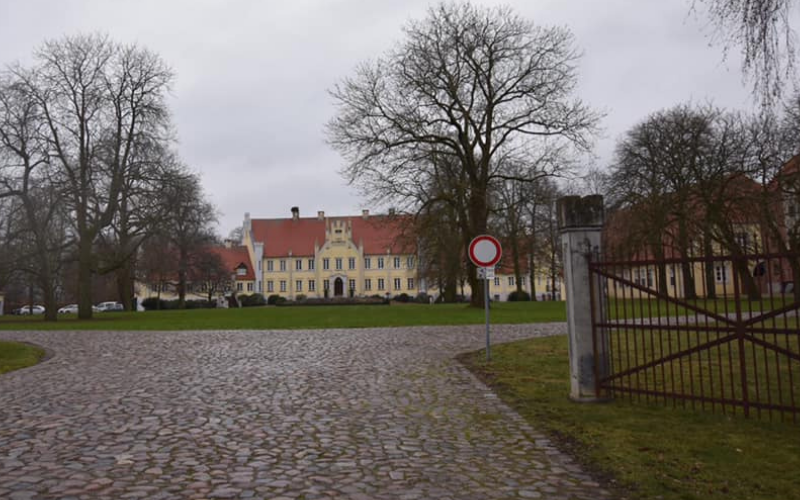 The province was first mentioned in 1298, parts of the village belonged to Wanzka priory and the territorial lord.
The village lives up to its name to this day – Lepa, the beautiful.
From 1694 to 1705 the estate was owned by the von Genzkow family and, through marriage, came into the possession of the von Oertzen family, who held it until 1927.
After a devastating fire in 1755 almost destroyed the entire estate and all of the town's buildings, the manor house was rebuilt and later extended in the popular mock-tudor style of the 19th century according to plans by Schinkel-student Friedrich Wilhelm Buttel. Buttel was the highest construction officer in the Grand Duchy of Mecklenburg-Strelitz and executed the build on behalf of Jasper von Oertzen (1801-1874), Minister of State of Mecklenburg-Schwerin. Von Oertzen had bought Leppin in 1836 and was buried here in 1874.
The originally towerless church dates from the beginning of the 14th century. The tower was built by Buttel to complete the ensemble of hall and village in 1843.
From 1952 to 1990 the estate served as a college and boarding school of the VEG (Z) plant production and sheep breeding Leppin (district of Strasburg). After the German reunification, the Scheidt and Meyer zu Siederdissen families took over the former VEG Leppin and founded the "Rittergut Leppin GmbH". Based on the historical model, they entered a patronage agreement with the parish of Alt Käbelich in favour of the Leppin village church, wherein they agreed to participate in the financial upkeep of the building.