Gutshaus Groß Miltzow (Groß Miltzow Hall)
The entire estate spans 4 hectares.
Contact
Groß Miltzow, Deutschland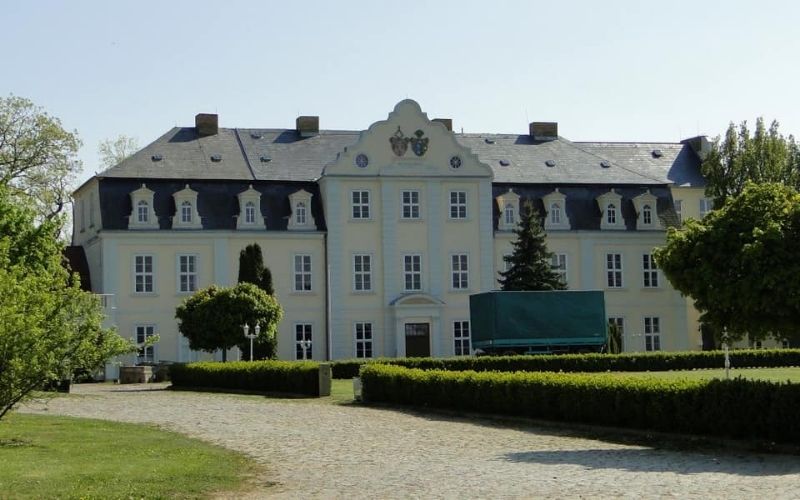 Erected around 1760 for the von Dewitz family, the manor house has three storeys in a central projection and today is once again in private hand. The neo-renaissance gable is crowned by the alliance coat-of-arms of the von Dewitz and the von Maltzahns.

In the middle of the 19th century, it was rebuilt in the neo-renaissance style. To the left of the house lies the "Luisenhaus" (Luisenhouse), so called because the prussian Queen Luise is said to have spent a night there. (1776-1810).

The estate and its spacious house are surrounded by the old smithy, a rear house, store buildings, a barn and the riding hall from the 18th century.

From the back of the property you have a lovely view over an artificial pond with willows and a small grove. The entire estate spans 4 hectares, but is not open to the general public.