Gutshaus Kreckow (Kreckow Hall)
A permanent exhibition of works of Ulrike Rösner and Simon Schade can be visited in the hall
Contact
Kreckower Gutshof, Kreckow, Groß Miltzow, Deutschland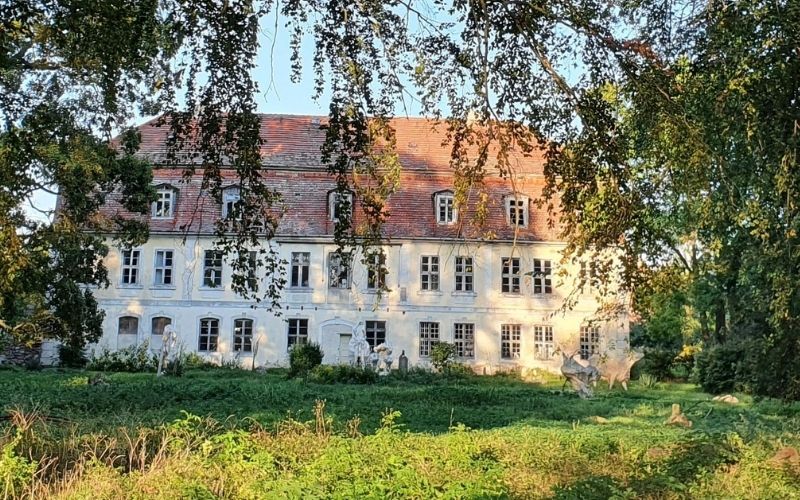 Kreckow is one of the only completely preserved estates in Mecklenburg – in accordance with the baroque style strictly symmetrical, with manor house, surrounding park, estate managers' house, stables and outbuildings.
 
The hall was originally built in 1744 by Wilhelm Ludwig von Bissing. From 1762 on, the counts of Schwerin took possession. In 1860, the Strasen family became tenants and in 1934 finally bought the estate.
 
After World War II, it became home to 20 exiled families. On June 1st 1950 a school for around 150 children was opened, but closed again in 1977. From 1970 to 1993, the local kindergarten was housed there. In 1995, artist Simon Schade bought the dilapidated building.
 
The park sports some of his large-scale sculptures, a permanent exhibition of works of Ulrike Rösner and Simon Schade can be visited in the hall itself.