Helpter Berge (Helpter Hills)
The highest elevation in Mecklenburg-Vorpommern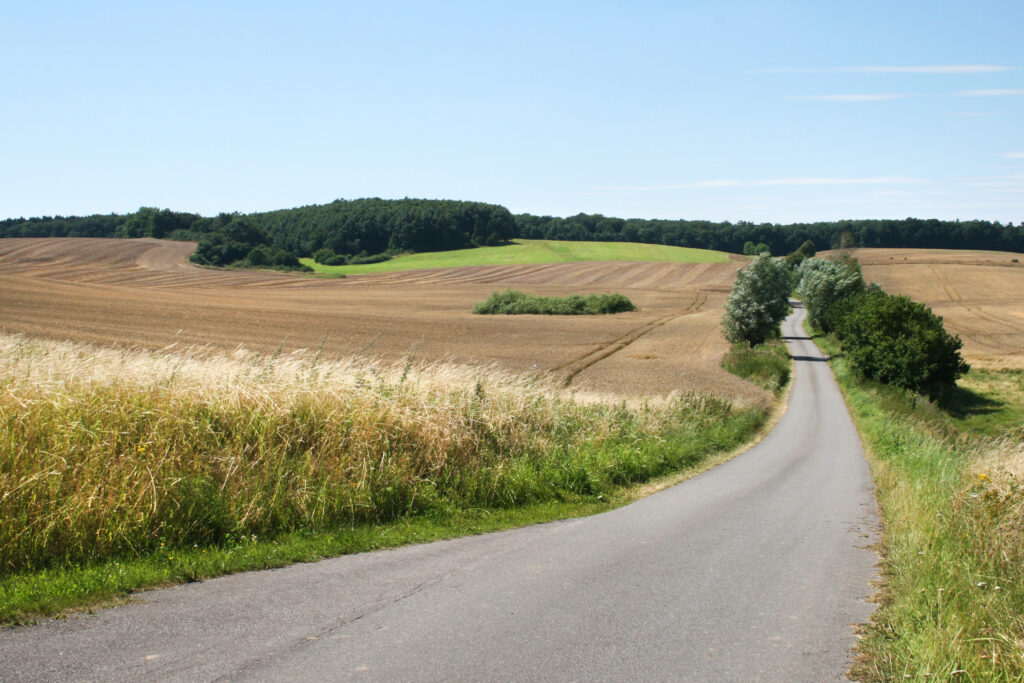 At 179.5 m above sea level, the Helpter Hills are the highest point in Mecklenburg-Vorpommern. These terminal moraines, which originate from the Pomeranian stage of the Vistula Ice Age, were named after the village of Helpt on their northern slope.
About 580 meters southwest of the highest point of the Helpter Hills is the Helpterberg transmission tower at about 155 m above sea level. The Helpterberg transmitter is a 203.2 m high transmission tower for VHF radio and television. The television tower, which is not open to the public, was built by Deutsche Post in 1981 and is now operated by Deutsche Telekom.
Not far north-northeast of the tower further transmitters were built.
When you have climbed to the top of the Helpter Hills, do not hesitate to sign the book on the summit cross. The ascent is signposted.
Also worth seeing is the Mildenitz boulder, which you will find on the edge of the Helpter forest, as well as the Helpter beech halls and the spring meadow at the foot of the Helpter mountain. This is also where the Linde rises – probably the only river that has a source and mouth in Mecklenburg-Vorpommern. The Linde flows into the Tollenssee.