Windmühlenstadt Woldegk
Visit the five surviving windmills on a tour of the town.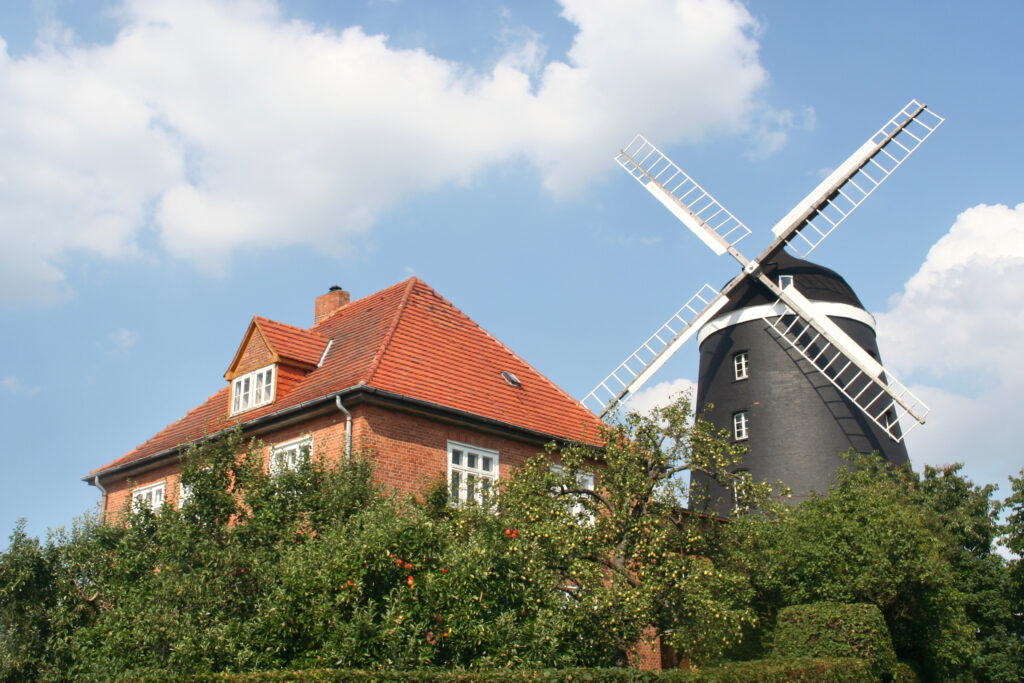 Woldegk lies at the foot of the highest elevation in Mecklenburg-West Pomerania, the Mount Helpt, at the edge of the Mecklenburg Lake Plateau. The moniker Windmühlenstadt (City of Windmills) stems from the five historic windmills that shape the skyline of the modern town. Three of the five are even still in working condition, the blades turning in the wind. At every entrance the visitor is greeted by a mill. The Moulin Rouge (so called because of its red colour, not its relation to the famous namesake in Paris), a tower windmill with a pottery workshop, and the neighbouring Fröhlkesche Mill or Lake Mill, Germany's biggest surviving mill of its kind can be discovered.

The Mühlenberg (Mill Hill) sports three mills at once. One of them is now a restaurant and an inn, the other two are museums. Here the visitor will find information on the historical trade of a miller and the city, as well as special exhibitions. The Ehlertsche Mühle (Ehlert's Mill), a dutch smock mill, is completely preserved and still processes grain as it did one hundred years ago. A treat for anyone fascinated by old technology.

Tours to all mills can be booked with Miller Hundt – experience a city tour of the special kind. Tours can also be extended to the neighbouring village of Wolfshagen, steeped in history with its neo-gothic church. Well worth seeing.

Every year around Pentecost, the German Milling Day is celebrated in Woldegk with a colour programme for the entire family – entertainment by well-known artists, markets, children's programme, dancing and many other activities in and around the mills.

If the visitor has tired of the mills, the city offers many more diversions. The St. Petri church not least among them, whose church tower was rebuilt in 2007.