Gutshaus Ramelow (Ramelow Hall)
The last inhabitants moved out years ago, now the house stands empty and slowly falls apart.
Contact
Ramelower Straße, 17034 Neubrandenburg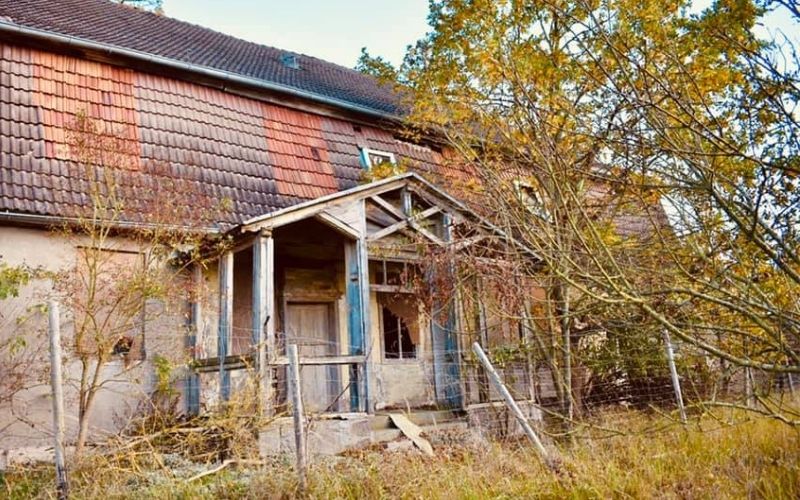 Ramelow was first mentioned in 1308, and has belonged to various lines of the von Hahn family since 1469. But the house was built by Friedrich II von Hahn (1742-1805) in the middle of the 18th century. First proof of the house can be found in a map from 1756, where it is listed as a three-sided yard.

But the family went bankrupt and in 1815, all estates were sold off. Ramelow first went to consul H.Haase from Stralsund and in 1821 fell to Johann Emanuel Hoth, who had the house rebuilt.

Another bankruptcy led to the von Bicker family taking possession of the estate until its expropriation in 1945. The land was parcelled out and given to resettlers. Parts of the outbuildings were demolished and the stones used for new farmsteads.

The house itself was used as a kindergarten, a school and administrative offices.

Until 1973, a state-owned corporate plant nursery operated on the grounds.

From 1990 to 2006 it was owned by the national trust.

In 2007, parts of the estate were sold to Mister Koesslin and the condition of the hall deteriorated visibly. Now all we see are a doomed house and grounds. What do you do with 2 hectares of land?

Any solution seems to be coming too late for the half-timbered building, whose fate luckily is not shared by the church ruins (listed in 1883).