Gutshaus Stretense (Stretense Hall)
Stretense was first mentioned in 1243 as "Tristensa".
Contact
Stretense 38, 17392 Pelsin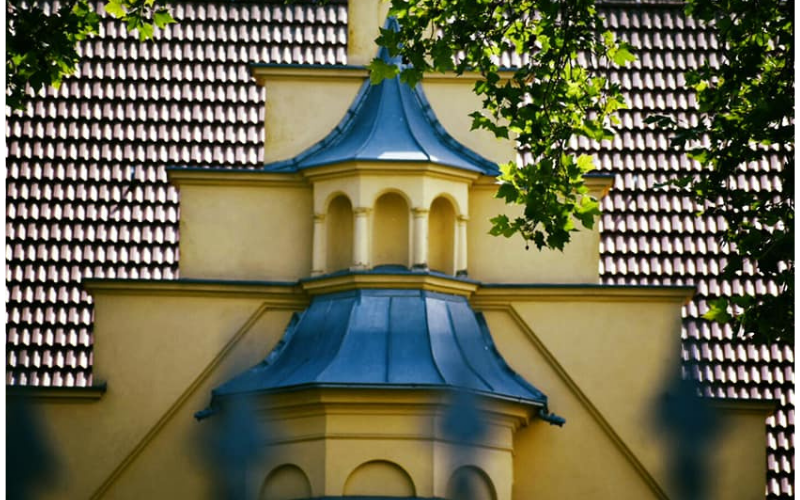 The 40×20 metre hall, with its unmistakable colouring, the octagonal so called Irmgard Chapel and a preserved ice cellars shapes the tranquil village to this day, even if other things have changed over the centuries.
 
Stretense was in possession of the von Schwerin family until the middle of the 19th century, they were followed by the von Heyden-Lindens from Kartlow who held the esate until 1945.
 
Today, management and maintenance of the estate are under the Gut Stretense GmbH (Stretense estate company), castle and ice cellars are in private hand. The only part accessible to the general public is the windowless chapel built in 1909, with its ingenious light source up in the roof lantern. The chapel, originally built for the wedding of Irmgard von Heyden-Linden, daughter of landowner Carl von Heyden-Linden (1851-1919), is currently under extensive renovation and surrounded by scaffolding.
 
Anyone in search of relaxation will find four modern holiday apartments ("The Ingel Hoof") in the village proper.