Wasserburg Müggenburg (Water Castle Müggenburg)
Experience a piece of unspoilt nature and rich history not far from the Brohmer Hills.
Contact
Müggenburg, Neuenkirchen, Deutschland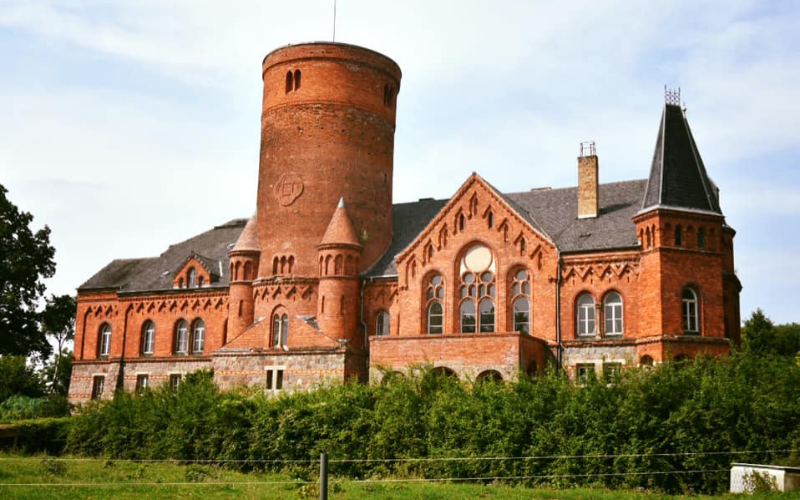 Literally following the footsteps of our ancestors over an ancient cobblestone avenue, we arrive in the sleepy village of Müggenburg, 10 kilometres south of Anklam. In private ownership of the Bohse company since 1994, the castle has a colourful history with varied owners.
 
First mentioned in 1355 as "Castro Müggenborg", the valley is the ancestral seat of the Pimeranian aristocratic family of Nienkerken. In 1434, large parts of the complex were destroyed, only a 28 metre high castle keep survived.
 
The modern mansion we see today was erected in 1889-91. Neo-gothic in style, it towers 20 metres over the moat. The plateau extends up to 4 metres above the water surface.
 
The castle and the surrounding estate was owned by the Holtz family until 1945.
 
In the years 1986-87, filming for the DEFA (east german film production company) production "Einer trage des Anderen Last" (one carries the other's load) took place here.
 
After extensive restoration of the ribbed vault in the former entrance hall, the old castle tower can be climbed once again. If visibility is good, you will be rewarded with a view of the country from Anklam to the Brohmer and Helpter Hills.