Herrenhaus Schloss Schmarsow (Mansion castle Schmarsow)
A place to be and let be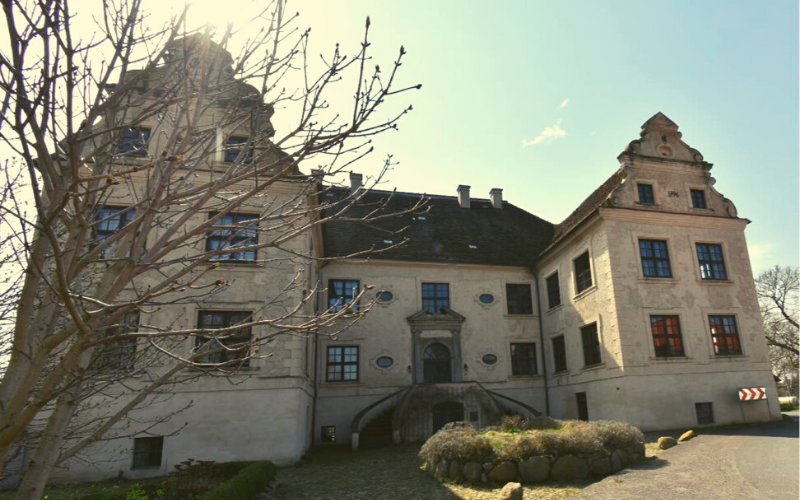 We really found this place in the quaint village of Schmarsow. Waltraud Müller – the good soul of the house – gave us an insight into the refugium of the manor house.

Schmarsow Castle, built in the late 17th century, one of the oldest buildings in the region, is located on the main road in the middle of Schmarsow. The small village boasts 300 inhabitants and lies just 15 kilometres from the Hanseatic city of Demmin.

First mentioned in 1249, Schmarsow is documented as a knightly fiefdom of the von Maltzahn Family. Philipp Joachim von Parsenow acquired the este in the late 1700s and built today's manor house on the site of the previous building. With the extinction of the Parsenows After decades of inheritance disputed, the feudal rights eventually went to the Kummerow line of the von Maltzahn family, until it was sold to Woldemar von Heyden-Cartlow who remained owner of the property until its expropriation in 1945.

Today the building houses four spacious holiday apartments, a castle kitchen, a ballroom, various salons and lounges, and the living quarters of the now owners Dr Falk Fabich and Andrea Ruiken-Fabich.

Further lovingly furnished holiday accommodations can be booked in the Kavalierhaus (cavaliers house) and the Gärtnerhaus (gardeners cottage). Cooking courses take place regularly in the castle kitchen.

The owners adore it when music can flow unobtrusively through all rooms. The unique acoustics of the house draw musicians from classical to jazz as a rehearsal and performance location. Dates of concerts can be found online.