On a visit to the Kürassierstadt (cuirassier city) of Pasewalk
The city that is literally blooming.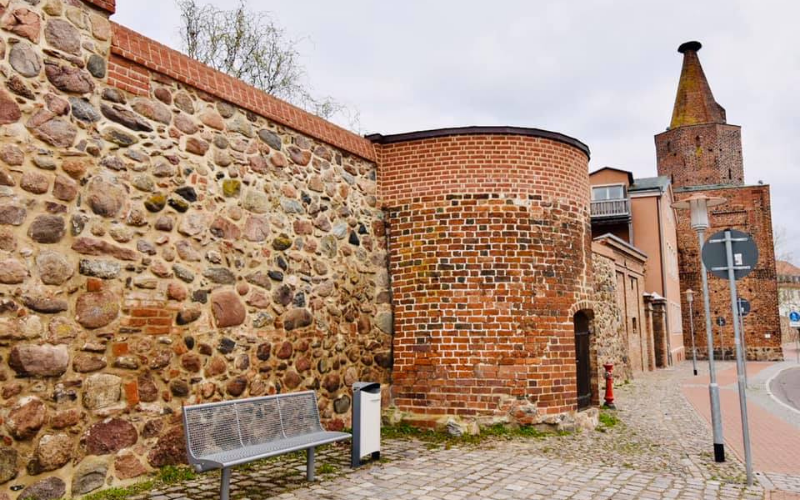 The many armed conflicts the city experienced since it was granted town privilege around 1250 still shape the city and its architecture, which is steeped in history.
 
Founded by the slavonic tribe of the Wenden, Pasewalk consists of a lower town with Nikolai church and an upper town founded by germanic tribes with Marien church.
 
The creation of a fortified city in the 14th century represented a temporary end to the structural development, as small wars and repeated battles made life outside the city walls impossible.
 
Large parts of Pasewalk were destroyed in the 30 Years War (1618-1648) and in large city fires in the following centuries. The Prussian King Friedrich Wilhelm promoted the reconstruction in 1720 to relocate a dragoon regiment, later the cuirassier regiment "Königin" (queen). The regiment served to protect the Peace of Westphalia and was significant to the growth of the city economy. The city lived from trading in tobacco, brewing beer (the so-called Pasenelle beer) and agriculture – all things soldiers need.
 
When the railway came to the region in 1867, it became an important hub for the Stettin-Neubrandenburg line. From then on, the timber trade as well as starch and potato factories dominated.
 
Today, the city centre has been slowly renovated since 1991. The well kept cityscape is characterised by parks and green spaces, park benches with waste baskets are readily available around town.
 
The city is blossoming in the truest sense of the word.