Park Hotel Schloss Rattey
Live and enjoy like a lord of the castle - if this wish lies dormant unfulfilled, then you shouldn't hesitate any longer.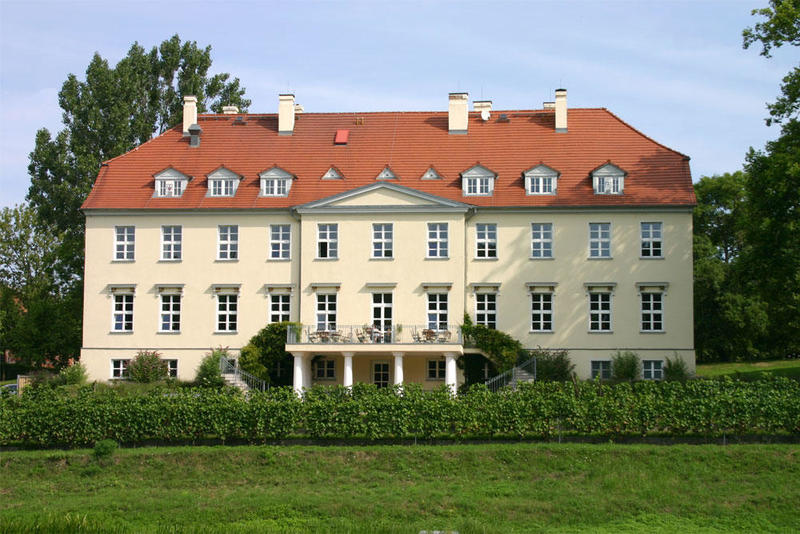 In the year 1690 the estate was awarded to Georg Henning von Oertzen by Gustav Adolf Duke of Mecklenburg-Güstrow.

The property was rented to the Mantheuffel family until 1775, when Victor-Wilhem von Oertzen took possession of it. His son Christoph had the classicisitic house built from 1802-1806 on the foundations of an earlier building. It was expropriated, like every other estate in the region, in 1945.

The family had already left Mecklenburg after a failed assassination on Adolf Hitler, in which Hans-Ulrich von Oertzen took a leading role.

After the war, it was first home to refugees, then later a kindergarten, the post-office and an LPG-kitchen.

It is now being re-developed into a luxury hotel.
Park Rattey
The park was formed at the same time as the house was built in 1806. Especially impressive are the thirteen oak trees around the co-called paddock, whose age can be estimated at around 700 years.

Today, the park and the surrounding land is used for viticulture, the northernmost wine-growing district in Germany.