The Great Meadow of Friedland
Stroll through the species-rich fen area.
Contact
17379 Wilhelmsburg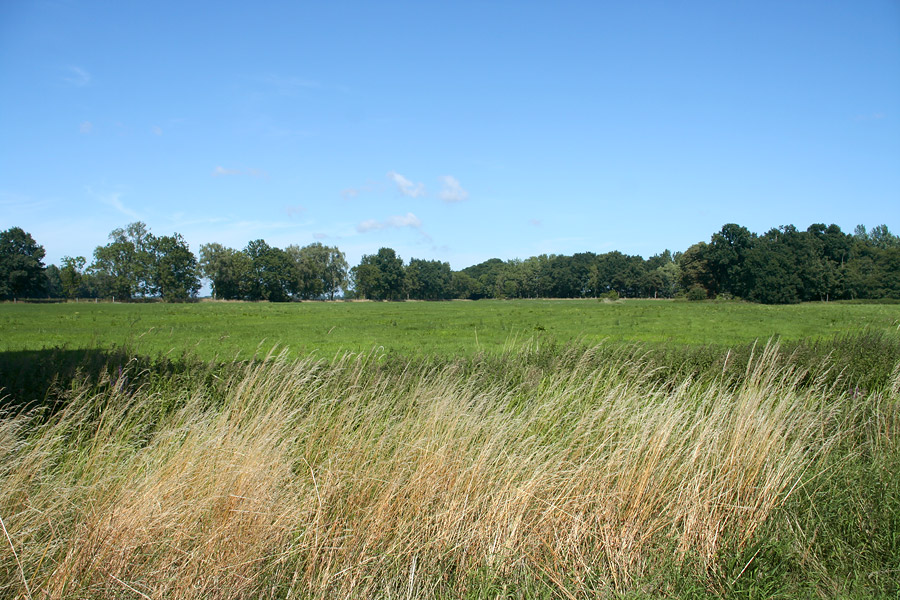 A remarkable moorland area extends over an area of around 250 km2 – the Friedländer Große Wiese (Great Meadow of Friedland). After it was completely drained in the 1950s, a renaturation through partial rewetting is now being considered under aspects of modern ecology. Despite the drainage, the average bog depth is still 1.50 m.
The area can be drained through a grid-shaped canal system, but it can also be irrigated if necessary. Today, the grassland is mainly used for fodder production for cattle.
The entire landscape of the Friedland Great Meadow is of great importance both as a resting and wintering area and as a breeding area for numerous wading and water bird species.
It is also home to a very rich flora – of the 309 recorded flowering plants, 14 are threatened with extinction and 96 are endangered.
On the edge of the meadow is Schwichtenberg – not much further, the Lübkowsee invites you to linger and swim.