Forest chapel Mellenau
Lake Mellen and the neighbouring Lake Krewitz are always worth a hike or a romantic day trip.
Contact
Mellenau 20
17268 Boitzenburger Land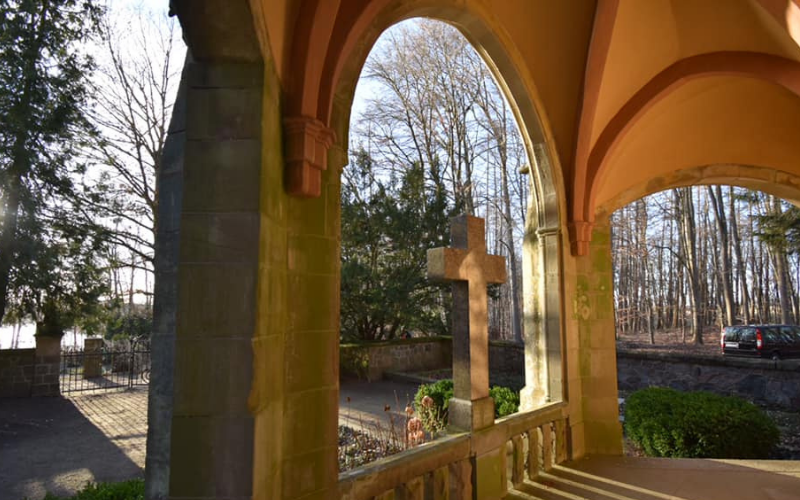 The beautiful historic chapel in the Boitzenburger Land is a real gem of the region.
The mellenau estate to which it belongs was built by Count Adolf Heinrich von Arnim (1803-1868). His daughter-in-law had the chapel erected in 1906 to lay her late husband to rest.

After the reunification of Germany in 1989, the heir Joachim Dedo von Arnim (1932-2005) returned to his old homeland and settled in Buchenhain and took possession of the family grave and the chapel. Today it is an absolute insider tip for weddings and a place for concerts. The small church offers space for up to 80 guests.